Western Town College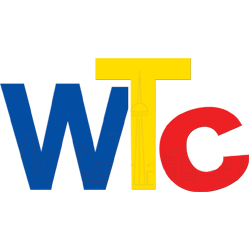 Kuruluş Tarihi: 2000
Western Town College
2000 yılında Toronto'da kurulan bir dil okuludur. Dünyanın dört bir yanından gelen öğrencilerine başarılı bir şekilde İngilizce dil eğitimi vermektedir. WTC, gün boyunca öğrencilere sunulan düzenli kursların ötesinde, uluslararası yemek pişirme, deyimler öğrenme, telaffuz oyunları ve daha bir çok okul sonrası etkinlikleri de sunmaktadır. Western Town College'ın akreditasyonlukları ve üyelikleri şunlardır; Imagine Education au/in Canada, Saudi Arabian Cultural Bureau, Languages Canada, Ministry of Training, Colleges and Universities.
Western Town College size şunları vaad etmektedir
:
Kaliteli eğitim
Tecrübeli, iyi eğitimli ve mesleğine adanmış öğretmenler
Yardımsever personel ve yöneticiler
Geniş yelpazede sunulan kurslar
Western Town College'da sunulan kurs programları:
General English
Power Talk Master
University Preparation Program
English Fluency Training
Test Preparation Program
Sault College's ESL program in Toronto
Western Town College dil okullarının tüm listesine aşağıdan ulaşabilirsiniz.