The English Studio Language School - Londra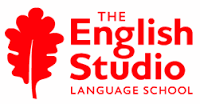 The English Studio Language School - Londra
Okul Tipi: Şehir Merkezi.
" British Council ve ISI tarafından akredite edilmiş olan The English Studio, uygun fiyatla kaliteli İngilizce kursları sunmaktadır. The English Studio ile İngilizce öğrenin ve sevecen ve destekleyici bir ortamda bireysel ilgi ve uzmanlıkla eğitim alın. Eğitiminiz sırasında keyif alacağınızdan emin olabilirsiniz. The English Studio bireysel ilgili, yüksek kaliteli ve düşük maliyetli İngilizce kurslarını birlikte sunmak konusunda uzmandır. The English Studio'ya katılın ve Holborn'da, dünyaca ünlü British Museum'a ev sahipliği yapan heyecan verici ilçede İngilizce öğrenin. "
Okul binası Holborn meydanı'nda bulunmaktadır. Holborn, Catton Caddesi ve Bloomsbury Meydanı vedünyaca ünlü Covent Garden Market'e birkaç dakika uzaklıktadır ve Londra'da mutlaka görülmesi gereken yerlerdendir. The Royal Opera House ve the English National Opera okul binasından sadece bir kaç dakikalık yürüme mesafesinde bulunmaktadır. Ayrıca etrafta bir çok sinema, tiyatro, cafe ve restoran bulunmaktadır.
The English Studio Dil Okulu'nu seçmeniz için nedenler:
British Council ve ISI tarafından akredite
Londra'nın göbeğinde eğitim
Harika öğretmenler
Her türlü konuda yardım
Harika kurs programları
Yardımsever personel
Harika tesisler
Sunulan Programlar:

Sosyal Aktiviteler:
Her hafta ortak kurumlar tarafından düzenlenen gezi, kültür ve eğlence aktiviteleri, film kulübü.