Experience English - Edinburgh Language Centre
>
>
>
>
>
Edinburgh Language Centre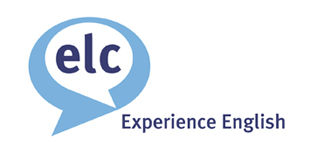 Experience English - Edinburgh Language Centre
Okul Tipi: Şehir Merkezi.
Okul Kapasitesi: 150 öğrenci
Sınıf Kapasitesi: ortalama 10 derslik
" * Experience English Dil Okulu 01 Eylül 2016 tarihi itibariyle British Study Centres Dil Okulu'na devredilmiştir. Experience English, bir marka oluşturmak için Edinburgh Language Centre, Hampstead School of English, Manchester Academy of English ve English Language Centre York olmak üzere dört yüksek kaliteli okulu bir araya getiriyor. Merkezi İngiltere'nin en güzel dört şehri olan Edinburgh, Londra, Manchester ve York'ta kaliteli İngilizce dil kursları sunuyor. "
Avrupa'nın en güzel şehirlerinden birinin merkezinde ve UNESCO Dünya Mirası bölgesinde yer alan Edinburgh Language Centre, 2002 yılından bu yana kaliteli bir eğitim sunmaktadır. Şehrin en prestijli George Caddesinde yer almaktadır.
Sunulan Programlar:

Konaklama Türleri:
Aile Yanında
Yurt
Öğrenci Evleri
Hotel
Okul Olanakları:
İnteraktif projektörler ve etkileşimli yazı tahtaları ile tam donanımlı 14 modern derslik, bilgisayar bağlantısı ile büyük plazma ekran televizyonlar, dizüstü bilgisayarlar, DVD oynatıcılar ve filmler ile geniş bir multi medya merkezi, donanımlı bir kütüphane, özel eğitim merkezleri, Edinburgh Kalesi ve Old Town'nun muhteşem manzarası
Sosyal Aktiviteler:
Yeraltı hayalet turları, doğa yürüyüşleri, yıl boyunca düzenlenen festivaller