Experience English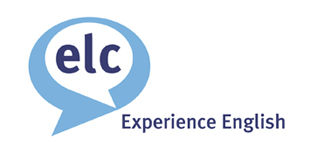 Akreditasyonlar: British Council.
* Experience English Dil Okulu 01 Eylül 2016 tarihi itibariyle British Study Centres Dil Okulu'na devredilmiştir.
Experience English, bir marka oluşturmak için Edinburgh Language Centre, Hampstead School of English, Manchester Academy of English ve English Language Centre York olmak üzere dört yüksek kaliteli okulu bir araya getiriyor. Merkezi İngiltere'nin en güzel dört şehri olan Edinburgh, Londra, Manchester ve York'ta yüksek kaliteli İngilizce dil kursları sunuyor.
Okul üç temel yapı üzerine kurulmuştur.
Akademik Mükemmellik:
Birinci sınıf akademik kalite ve öğrenciler için kişisel destek sunan okul, British Council Akredite ve UKBA Yüksek Güvenilir Sponsorlar listesinde yer almaktadır.
Ünlü Mekanlar:
Tarihi ve eşsiz lokasyonlarda yer alan okul klasik İngiliz şehirlerinde bulunmaktadır.
İngilizce Deneyimi:
Öğrencilerin baştan sona İngiliz kültürünü tanımalarını sağlar.
Sunulan Programlar;
Genel İngilizce
Akademik
İngilizce
İş
İngilizcesi
İngilizce 50+
BEC Premium
Yöneticiler için
İngilizce
Yöneticiler için Mühendislik
İngilizcesi
CELTA
Delta
Distance Delta Orientation Cource (DDOC)
İngilizce Etkili Sunumlar
Sınav Hazırlık
Cambridge Hazırlık Kursu (CAE, CPE, FCE)

IELTS Hazırlık Kursu

TOEFL Hazırlık Kursu
Profesyoneller için;
İngilizce İş İletişimi

Tıp İngilizcesi

Finans İngilizcesi

Sigorta İngilizcesi

Diplomatik İngilizce
Experience English dil okullarının tüm listesine aşağıdan ulaşabilirsiniz.