Experience English - Manchester Academy of English
>
>
>
>
>
Manchester Academy of English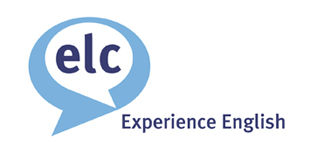 Experience English - Manchester Academy of English
Okul Tipi: Şehir Merkezi.
Okul Kapasitesi: 220 öğrenci
Sınıf Kapasitesi: ortalama 10 öğrenci
" * Experience English Dil Okulu 01 Eylül 2016 tarihi itibariyle British Study Centres Dil Okulu'na devredilmiştir. Experience English, bir marka oluşturmak için Edinburgh Language Centre, Hampstead School of English, Manchester Academy of English ve English Language Centre York olmak üzere dört yüksek kaliteli okulu bir araya getiriyor. Merkezi İngiltere'nin en güzel dört şehri olan Edinburgh, Londra, Manchester ve York'ta kaliteli İngilizce dil kursları sunuyor. "
1991 yılında kurulan Manchester Academy of English özellikle öğretmen eğitimlerindeki mükemmelliği ile ünlüdür. Her yıl 50 den fazla milletten ağırladığı öğrencilere kaliteli bir eğitim sunar. Cambridge ESOL sınavları için resmi bir merkez olmanın yanı sıra, British Council ve ISIL tarafından akredite edilmiştir.
Sağ Manchester'ın merkezinde yer alan, İngiltere'nin en kozmopolit şehirlerinden birinde bulunan okul, gerçek bir İngiliz kültürünü keşfetmek için fırsatlar sunar.
Sunulan Programlar:

Konaklama Türleri:
Aile Yanında
Yurt
Öğrenci Evleri
Öğrenci Rezidansları
Hotel
Okul Olanakları:
22 tam donanımlı derslik, langırt, snack makinesi, X-Box, mikrodalga, su soğutucusu ve TV ile donatılmış bir öğrenci salonu, bina genelinde ücretsiz Wi-Fi erişimi ve tam donanımlı bireysel çalışma merkezi olan bir kütüphane
Sosyal Aktiviteler:
Kültürel ve sosyal etkinlikler, pub geceleri, diğer şehirlere günü birlik turlar,