Experience English - Hampstead School of English
>
>
>
>
>
Hampstead School of English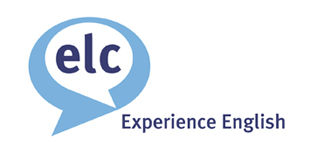 Experience English - Hampstead School of English
Okul Tipi: Şehir Merkezi.
Okul Kapasitesi: 410 öğrenci
Sınıf Kapasitesi: ortalama 10 öğrenci
" * Experience English Dil Okulu 01 Eylül 2016 tarihi itibariyle British Study Centres Dil Okulu'na devredilmiştir. Experience English, bir marka oluşturmak için Edinburgh Language Centre, Hampstead School of English, Manchester Academy of English ve English Language Centre York olmak üzere dört yüksek kaliteli okulu bir araya getiriyor. Merkezi İngiltere'nin en güzel dört şehri olan Edinburgh, Londra, Manchester ve York'ta kaliteli İngilizce dil kursları sunuyor. "
Hampstead School of English, 1977 yılında kurulmuş ve o günden itibaren Londra'nın en iyi dil okullarından biri haline gelmiştir. Tüm öğrencilerine kişisel yakın ilgi gösterirken, iyi bir konaklama ile İngilizcelerine maksimum katkıyı sağlamaya çalışır. Okul, Londra'nın en eski parklarından birine yürüme mesafesindedir.
Sunulan Programlar:

Konaklama Türleri:
Aile Yanında
Yurt
Öğrenci Rezidansları
Hotel
Okul Olanakları:
Tam donanımlı 41 derslik ve kütüphane, okul genelinde Wi-Fi, VIP öğrenciler için: ücretsiz internet, fax gönderme ve fotokobi, günük gazeteler, çay ve kahve, kafeterya, kahve odası
Sosyal Aktiviteler:
Sosyal ve kültürel aktiviteler, haftalık pub geceleri, sinema, tiyatro, müzeler, müzikaller, sokak pazarları gezileri