Experience English - English Language Centre York
>
>
>
>
>
English Language Centre York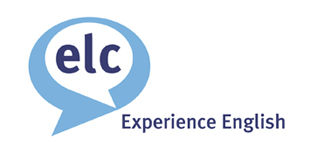 Experience English - English Language Centre York
Okul Tipi: Şehir Merkezi.
Okul Kapasitesi: 200 öğrenci
Sınıf Kapasitesi: ortalama 10 öğrenci
" * Experience English Dil Okulu 01 Eylül 2016 tarihi itibariyle British Study Centres Dil Okulu'na devredilmiştir. Experience English, bir marka oluşturmak için Edinburgh Language Centre, Hampstead School of English, Manchester Academy of English ve English Language Centre York olmak üzere dört yüksek kaliteli okulu bir araya getiriyor. Merkezi İngiltere'nin en güzel dört şehri olan Edinburgh, Londra, Manchester ve York'ta kaliteli İngilizce dil kursları sunuyor. "
1997 yılında kurulmuş olan English Language Centre York, konuksever ve profesyonel bir ortamda en kaliteli kurslarını akademik mükemmellik ile sunar. Okul York'un merkezinde, tarihi İngiliz şehrinde modern bir atmosferde eğitim vermektedir.
Sunulan Programlar:

Konaklama Türleri:
Aile Yanında
Öğrenci Evleri
Öğrenci Rezidansları
Hotel
Okul Olanakları:
19 tam donanımlı sınıf, öğrenci ortak alanı, kütüphane ve çalışma alanı, ulaşılabilir wi-fi alanları, multi-medya merkezi, bahçe
Sosyal Aktiviteler:
Müze ziyaretleri, cinema, tiyatro, restoran ve canlı müzikler aktiviteleri, pub geceleri
Diğer "York" Dil Okulları