ELS Language Centers - Houston Clear Lake, TX
>
>
>
>
>
Houston Clear Lake, TX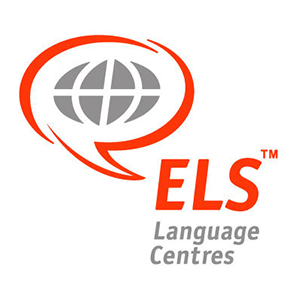 ELS Language Centers - Houston Clear Lake, TX
Okul Tipi: Kampüs.
Okul Kapasitesi: Sınıf başı ortalama 15 öğrenci
Sınıf Kapasitesi: 15 öğrenci
" ELS dünyanın her bir yöresindeki 175 ülkeden 1.100.000'dan fazla öğrencinin İngilizce öğrenmesine yardım etmiştir. ABD ve Kanada'daki 60'ten fazla merkeziyle (50'den fazlası üniversite kampüslerindedir), ELS öğrencilere yoğun İngilizce programları ve üniversite yerleştirme yardımından yöneticiler için ticari programlara ve tatilde öğrenim opsiyonlarına kadar çeşitli seçenekler sağlar. "
ELS Houston – Clear Lake, Houston'un güzel ve güvenli bölgesi Clear Lake'de, University of Houston – Clear Lake (UHCL) kampüsünde yer alır. Sayısız kültürel etkinlik bölgede ve civarında düzenlenir. Bunlar arasında, Bay Area Houston Ballet and Theatre, Clear Lake Symphony ve Gulf Coast Film Festival yer alır. Öğrenciler ayrıca Kemah Boardwalk'un (geziler, restoranlar, mağazalar ve diğer eğlence mekanlarının bulunduğu su kıyısı yerleşimi) ve yerel çiftçi pazarlarının tadını çıkarırlar. Ayrıca öğrenciler; tekne gezileri, jetski, su kayağı, balık avı, kamp, kır yürüyüşü, yüzme ve kano gezileri gibi sayısız açık hava aktivitelerine katılabilirler.
Sunulan Programlar:

Konaklama Türleri:
Aile Yanında
Öğrenci Rezidansları
Okul Olanakları:
Beysbol sahası Bilgisayar merkezi Spor Salonu Futbol sahası Tenis kortu (kortları) Kütüphane Fitness Merkezi Kafeterya
Sosyal Aktiviteler:
Konsept partiler, oyunlar, şehir turları, spor müsabakaları, Houston Zoo, NASA ve Houston Museum of Natural Science gezileri
Diğer "Houston" Dil Okulları