ELS Language Centers - Berkeley, CA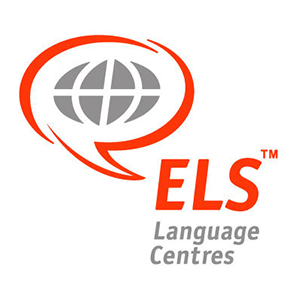 ELS Language Centers - Berkeley, CA
Okul Tipi: Şehir Merkezi.
Okul Kapasitesi: Her sınıf için ortalama 15 öğrenci
Sınıf Kapasitesi: 15 öğrenci
" ELS dünyanın her bir yöresindeki 175 ülkeden 1.100.000'dan fazla öğrencinin İngilizce öğrenmesine yardım etmiştir. ABD ve Kanada'daki 60'ten fazla merkeziyle (50'den fazlası üniversite kampüslerindedir), ELS öğrencilere yoğun İngilizce programları ve üniversite yerleştirme yardımından yöneticiler için ticari programlara ve tatilde öğrenim opsiyonlarına kadar çeşitli seçenekler sağlar. "
ELS Berkeley, hem ELS hem de University of California (UC) öğrencilerini ağırlayan yurt ve sınıf binası Hillside Hall'da yer almaktadır. Dünyanın en iyi akademisyenlerinin büyük çoğunluğu Berkeley'de eğitim görmüştür. Öğrenciler de çok sayııda kütüphane, kafe ve kitapevinden yararlanabilmektedir. Okul University of California Berkeley'e yürüme mesafesindedir.
ELS, sıcak iklimi, rahat toplu taşıma sistemleri ve San Francisco, San Jose ve Marin County'e kolay ulaşımıyla San Francisco Körfez Bölgesi yanında ideal bir yerleşimidir. Berkeley ayrıca Muir Woods ve Napa Wine Country yakınlarında bulunmaktadır. Berkeley şehri sayısız festivaller ile birlikte birçok sanatsal ve kültürel aktiviteye ev sahipliği yapar.
Sunulan Programlar:

Konaklama Türleri:
Aile Yanında
Öğrenci Rezidansları
Okul Olanakları:
Beysbol sahası, Bilgisayar merkezi, Spor Salonu, Futbol sahası, Yüzme havuzu (kapalı), Tenis kortu, Basketbol kortu, Kütüphane, Yüzme havuzu (açık), Fitness Merkezi, Kafeterya
Sosyal Aktiviteler:
San Francisco ve diğer şehirlere turlar, Konsept partiler, Çeşitli projelerde gönüllü olarak çalışma, Spor faaliyetleri